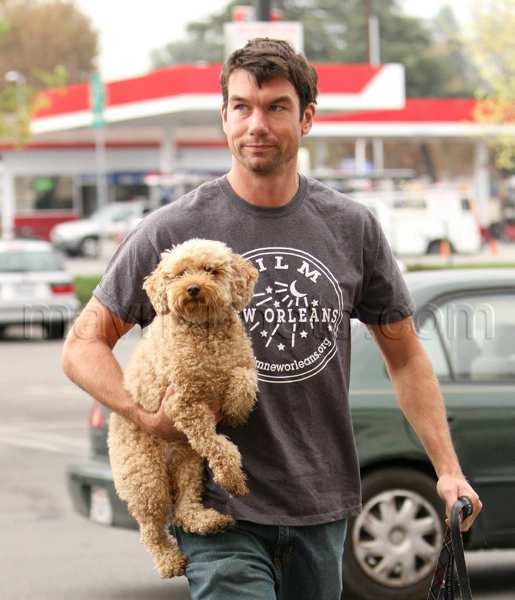 I Don't Know Who is Cuter: Jerry O'Connell or the Dogs
Jerry O'Connell took his wife's dogs to the groomer yesterday, proving to me that he's got to be the most perfect husband on earth. Rebecca Romijn is expecting twins in January, so I'm sure she can't really be bothered to wrestle her dogs in the bathtub.
In other Jerry O. news, he was on the Howard Stern Show this morning to play a celebrity game with Jeff Probst and Jimmy Kimmel. I was listening to it on the way to the airport, and Jerry got his ass handed to him. Not only did he come in last place, he really came in last place.
Don't worry, Jerry. You'll always be number one in my heart.