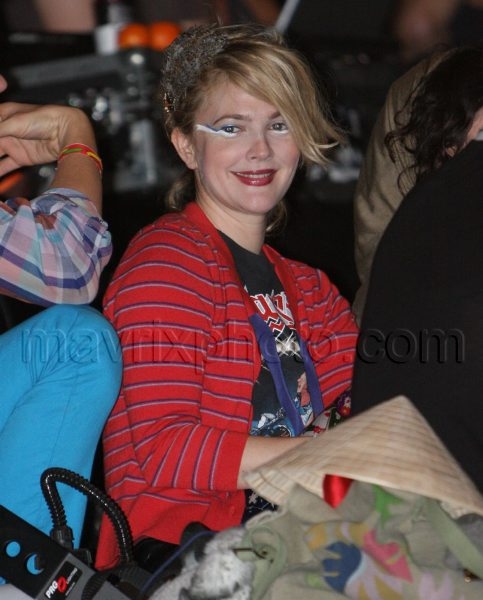 I Hope Drew Barrymore and Justin Long Are Back Together…
…because it certainly looks like they are, and the Drew/Justin combo makes for one of my favorite celebrity couples, even when she's wearing that weird white eyeliner. Call me crazy, but I think Justin Long is adorable. Can't help it. He woos me with his charm every time I see him.
The two of them were at the Coachella Festival yesterday, and my future husband Justin took pictures of Drew with his iPhone, while she got onstage and tossed a bunch of glowsticks to the crowd.