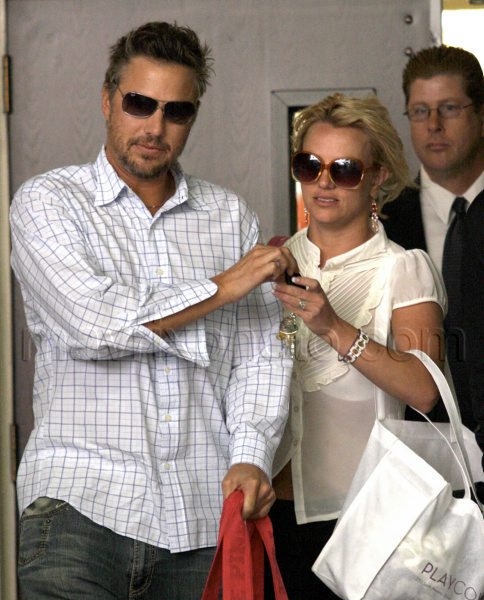 It Looks Like We Were Right!
I hate to say I told you so (actually, I really like saying that), but…well, we did. Britney Spears has been rumored to be engaged to her agent, Jason Trawick, ever since we first reported it. And, lo and behold, it looks as though she actually is! Check out that rock on her ring finger!
Brit Brit and Jason were caught out and about in Beverly Hills today, and I'd say that the image above speaks for itself.
What're your thoughts?