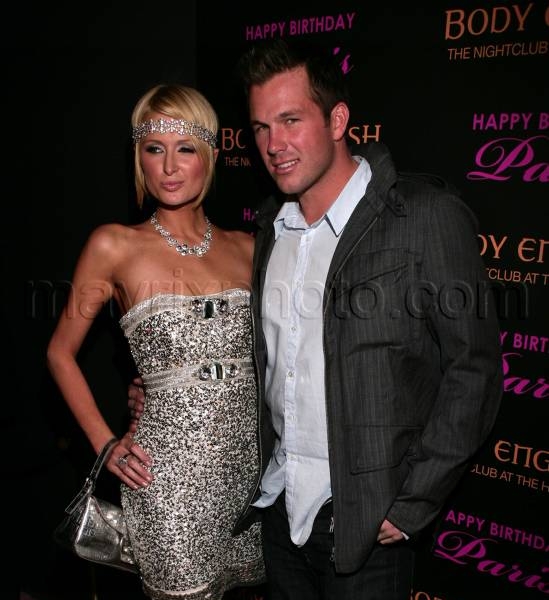 Paris Hilton's Birthday Bash
Paris Hilton continued to celebrate her 28th birthday with a weekend in Las Vegas with 50 of her closest friends (including her hunky new flame, Doug Reinhardt). Paris partied at Body English at the Hard Rock hotel and had a smaller event the previous night, where Doug toasted to the whole table with a shot saying "here is to the worlds prettiest girl!"
How sweet, right?
Everyone toasted as Paris took a photo of her new love toasting her. Then they made out. After, Paris stood up and thanked all her friends for coming and said 'tonight will be more low key so that for tomoroww we will do it up, and who knows someone might get arrested, but we are in Vegas, so let's party!'
Paris seems like my kind of girl! Plus, a friend of mine told me that the orange drink in jail is a-maz-ing. He said it was the most delicious beverage he's ever had, which is reason enough to be arrested.
Doug and Paris were seen canoodling all night and they still seemed close last night on the red carpet as they posed for photos. No word yet if anyone was arrested!