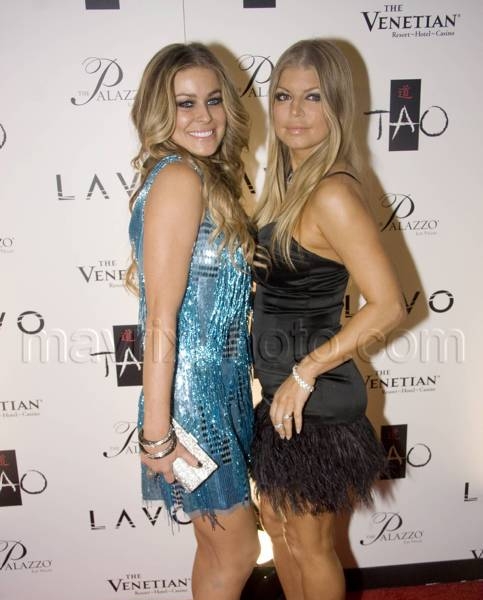 It's A Carmen Electra Post!!!
It's been well documented that I absolutely adore Carmen Electra and her line of high quality stripper poles and accessories. So you'd think that I'd be posting about her four times a day, but that just isn't the case. We don't get that many high quality pictures of the beautiful Hollywood sprite known as Carmen. Last night we did, though. It's like a late Christmas present!
Carmen and Fergie hosted last night's festivities at the Venetian in Vegas. Even David Spade showed up! I love that guy.