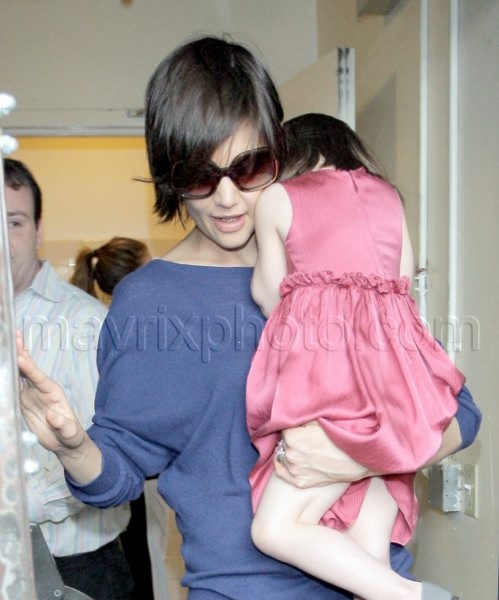 Katie and Kid Hang Out
Katie Holmes had a mommy and me lunch date with Suri yesterday in Beverly Hills. The two had lunch at Le Pain Quotidien restaurant, before leaving through the back exit. Katie carried little Suri, who hid her face under her hair as they made their way to the car.
Katie's so thin and Suri's getting so big, it's kind of surprising to see her carrying the kid. I kind of half expected her arms to break or for her to fall over or something, but nothing happened. Still, she's looking a hell of a lot better than she did when she was living in NYC and doing that All My Sons play on Broadway. Must be the barley water?