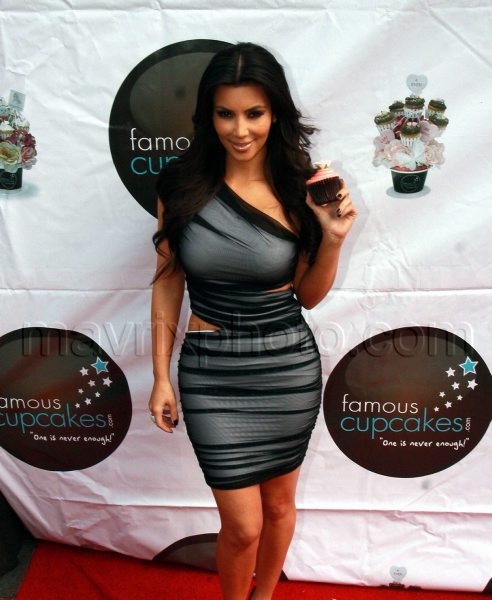 Kim Kardashian Now Has Her Own Cupcake Mix
Kim Kardashian and her mother, Kris Jenner, spent today promoting the official launch of the Kim Kardashian Vanilla Cupcake Mix at Famous Cupcakes in Beverly Hills. She designs clothes for BeBe, has her own fragrance, is starring on one of the biggest shows on the E! network (that happens to be centered on her), has starred in a movie or two, is the spokesperson for a huge diet product, was a contestant on Dancing With the Stars, occasionally boxes for charity and is dating a Super Bowl champion.
Sure, why can't she have her own cupcake mix, too? She does everything else!