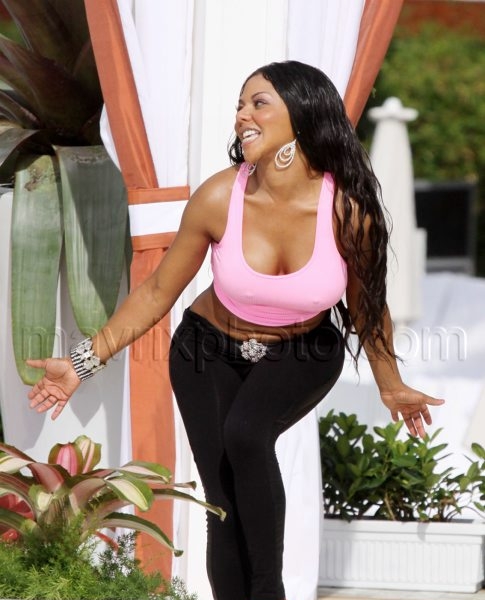 Lil Kim Dances with Regis and Kelly
Dancing with the Stars contestants Derek Hough and Lil Kim took to the dance floor during their appearance on Live with Regis and Kelly earlier today at the Fontainebleau Miami Beach. After a bit, the two switched partners, with Derek and Kelly Ripa tearing up the dance floor while Lil Kim and Regis cut a rug with them.
Regis better watch himself…wouldn't want to break a hip!