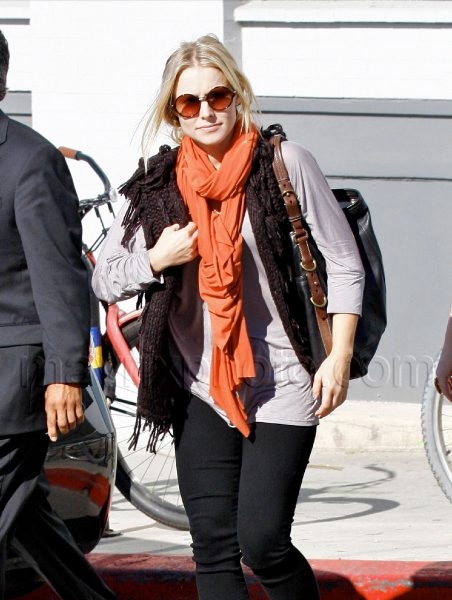 Kristen Bell is a Busy Girl
Remember a few years ago, when it seemed like Jude Law was in every single new movie that came out? It looks like Kristen Bell is about ready to be the new "it" girl, because she's got a ton of projects slated to be released in the next year or so.
First, there was Couples Retreat, the movie that Vince Vaughn is currently promoting in Greece. Then, there was Astro Boy, which I told you about just the other day. Soon, Burlesque, When in Rome and You Again? will all be out. Five projects in less than a year? Damn! Get that money, sister!
Earlier today, our cameras caught up with her as she was en route to a photo shoot in Venice, CA. She's dressed like a total bag lady in these pics, but she still looks adorable. I think Kristen's one of those girls that could shave her head completely bald — except for a long rat tail that she dyed neon green — and still be cuter than you on one of your "hot" days. She's just got it like that, I guess.