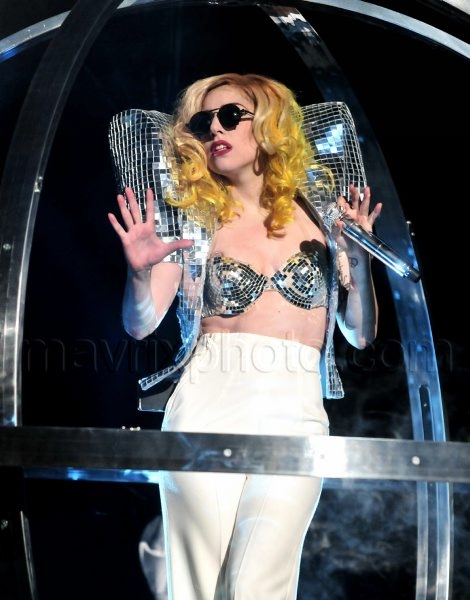 Lady Gaga Performs Live in NYC!
Lady Gaga performed live last night at Radio City Music Hall in NYC, and sweet Jesus is that an awesome bra. If left to my own devices, I'd have everything in my house decoupaged in mirror pieces. It would really glam the place up, you know?
By all accounts, Lady Gaga shows are amazing — but I hear her shows in NYC are ridiculous. It's like, the home field advantage of concerts.