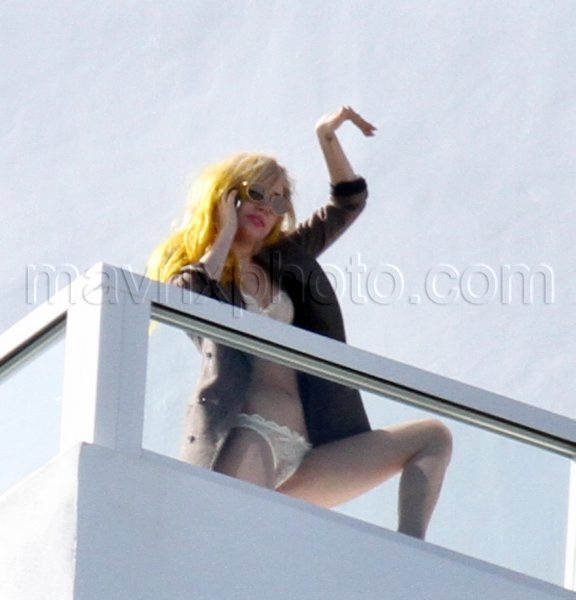 Lady Gaga's Hosting the Hottest Show Around
A possibly naked Lady Gaga, except for a yellow wig, soaked up the sun with a mystery man earlier today on the roof of her luxury hotel, the Fontainebleau Miami Beach.  Lady Gaga, who loosely covered her modesty with a towel, Twittered earlier that she has two shows later tonight for New Year's Eve, 13 outfits and she doesn't care if it's Miami, she's "still wearing leather".  We were also honored to have the Lady G flash her lacy see thru undies as well!
This is why I loves me some Lady Gaga. She's a total professional, but you get the feeling that she'd be the life of the party. That's why her show at the Fontainebleau tonight is the hottest NYE ticket in America — no joke. After all, NYE is the one day (besides Halloween) that you're allowed to wear glitter, get obnoxiously drunk and do things you'll semi-remember for years to come. Who better to do that with than Lady Gaga?!