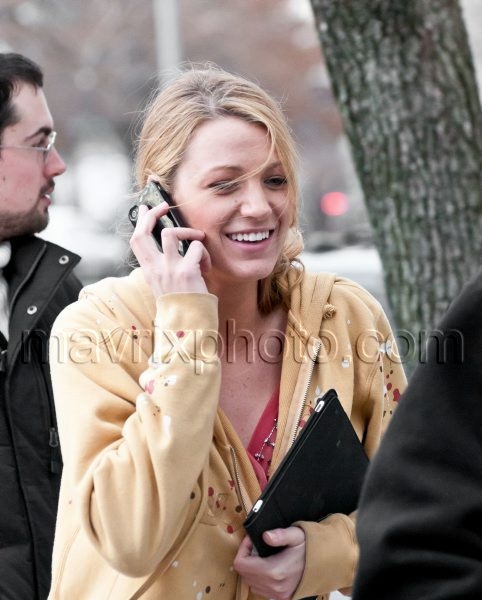 On Set with Gossip Girl
Keeping busy by chatting on their cell phones the cast of CW's "Gossip Girl" were dutifully bustling around the Manhattan set of the show in between takes.
Blake Lively, Chace Crawford and Penn Badgley appeared to be gearing up to film a party scene as they wore nice dress clothes…
…ilbeit Blake made sure to stay warm with a hoodie and Uggs covering up her nice ball-gown.
The young stars are currently filming of the last episode of season four of the popular teen drama.