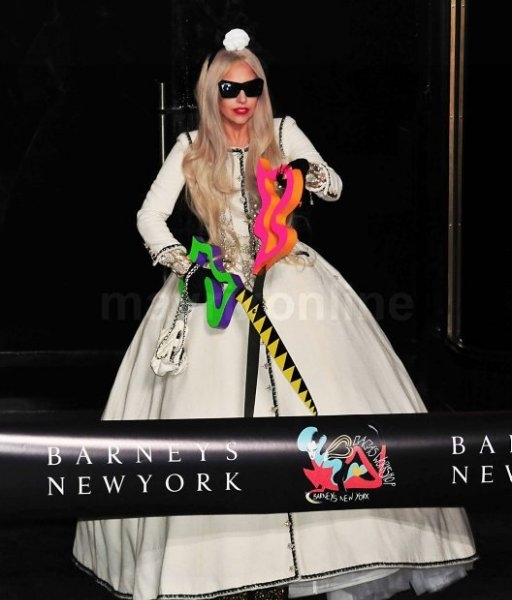 Lady Gaga Launches The Lady Gaga Workship At Barney's New York
Lady Gaga billowed down from her creative mecca to cut the ribbon that officially kicks off the Lady Gaga Workshop at Barney's New York in Manhattan.
Lady Gaga wore a post modern winter white ballgown with black embellishments, black leather gloves, black sunglasses and a black and white headband giving off the impression the she's a post modern Ice Queen.
The Workshop, right out of Gaga's imagination in collaboration with the creative direction of Nicola Formichetti with artists Eli Sudbrack and Christophe Hamaide Pierson includes limited-edition exclusive items designed and created for Gaga's fans.
In addition to the products, the environment has been transformed including Gaga themed holiday windows and an interactive Gaga dedicated website.
Barney's New York will be donating 25% of the profits received from The Lady Gaga Workshop to Lady Gaga's charity the Born This Way Foundation.