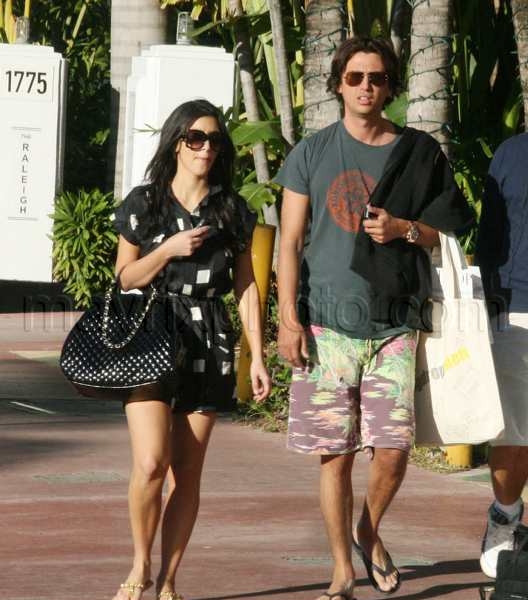 MavrixOnline Exclusive: Kim Kardashian
Kim Kardashian and Jonathan Cheban were hanging around in Florida yesterday, mainly shopping and stopped by Big Drop for some goodies and a cool shopping bag..
I'm still super jealous that it's snowing outside where I am, but these two can roll around in flip flops and shorts. I haven't seen too many pictures of Jonathan before, but the guy is kind of hot. So hot, in fact, that he's getting his own category in the blog.