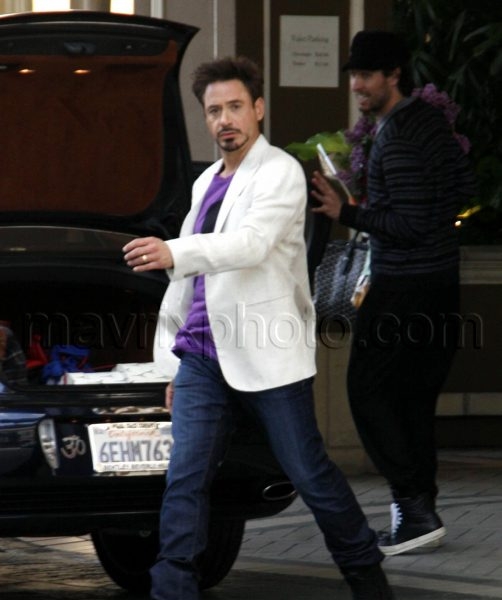 MavrixOnline Exclusive: RDJ and Terrance Howard
Today is Robert Downey, Jr.'s 44th birthday is today! So, you know, mad props and a birthday shout out to him (and his sweet lightning bolt tee shirt).  Yesterday, our cameras caught up with RDJ as he was leaving the Four Seasons Hotel in Beverly Hills, putting flowers in the trunk and flashing peace sign before getting in his car. Iron Man co-star Terrance Howard left the hotel very shortly afterwards.
Wonder if they met up for business or pleasure?