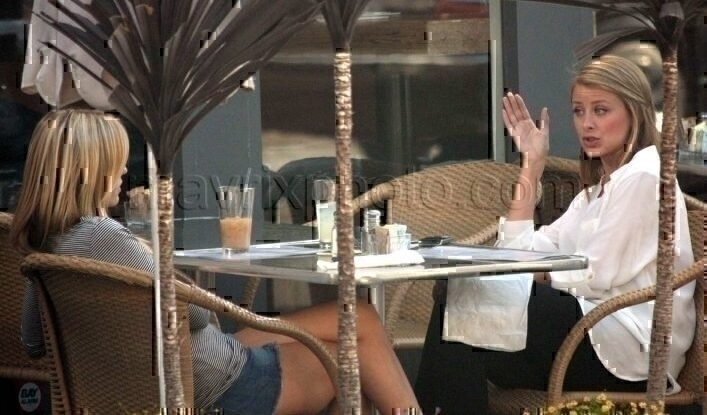 The Hills is Filming Again
All right, I'll admit it: I totally used to watch Laguna Beach when it was on MTV. In fact, I'm pretty sure it came on before or after Newlyweds with Nick Lachey and Jessica Simpson, which I'll also 'fess up to watching. However, I have NEVER seen an episode of The Hills, and I don't ever intend to.
That said, it's interesting that they've pretty much brought everyone over from the Laguna Beach crowd (except for that Jason guy, but he's in jail right now for being drunk and stupid, so he doesn't count). It's especially interesting that Lo Bosworth and Kristin Cavallari are back to being on the same show. Do these girls hate each other, or are they friends? Frenemies, maybe?
Anyway, the girls got together for lunch to film a scene for their show. All that hand waving makes it look like there's going to be a brawl, but that must not have happened (I'm sure we'd have pictures of it if they did). That's what the show needs, in my opinion. A good old fashioned chick fight. That's something I'd definitely tune in to see.