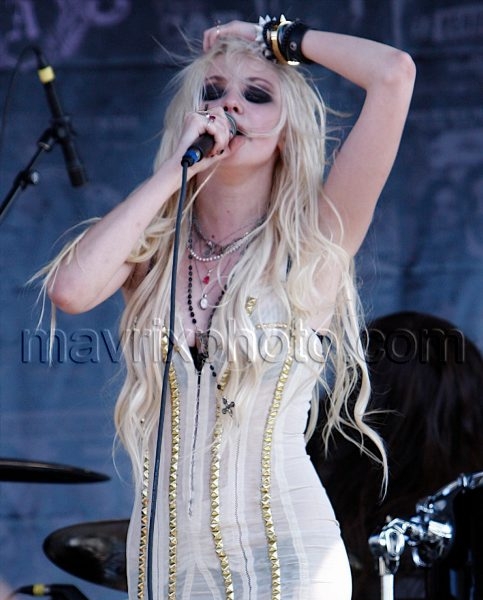 Momsen Gets Warped
Taylor Momsen performs live in concert with her band The Pretty Reckless on the first day of the Vans Warped Tour.
Momsen, like Gaga, is never one to disappoint with her wardrobe choices, and put on a display for the crowd in yet another interesting outfit…..but clothing aside, the band put on a high energy show which the fans loved.
It's hard to believe Momsen has gotten to this level of world domination at only sixteen. The Pretty Reckless  have their debut album, "Light Me Up," due out later this year.