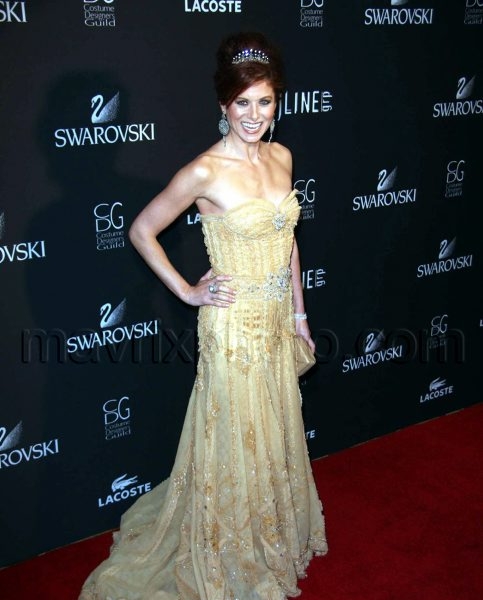 More Pics from the Costume Designers Guild Awards
As evidenced by my last Kristin Davis post, the Costume Desginers Guild Awards were last night, and some pretty famous people showed up to celebrate the occasion. Debra Messing, Chris Noth, Michael Douglas, Jennie Garth and Peter Facinelli were all there, too.
I think Jennie Garth and Peter Facinelli are my favorite couple in Hollywood right now. I saw the two of them on Chelsea Lately the other night, and they totally won me over. Plus, it helps that Peter's way hot.