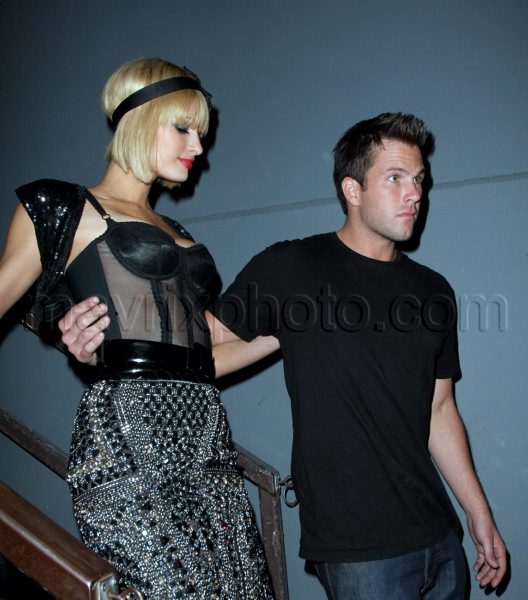 Paris Hilton Leaving My House
Paris Hilton and boyfriend Doug Reinhardt left the nightclub My House after spending last night out with friends. Doug carefully lead Paris down a staircase before getting in their waiting car (where it looks like the party continued, as Paris kept dancing in her seat).
I love it when clubs and bars are named "My House" or "Our House" or something similar. I knew of a place called "Your Momma's House", and it was awesome to make plans to go there.
Me: "Hey Em, are we going to Your Momma's House later?"
Emelie: "What? No, we're going out."
Me: "Yeah, we're going out to Your Momma's House."
It's like the old comedy bit where the two guys are arguing about who's on 1st base. It never gets old!