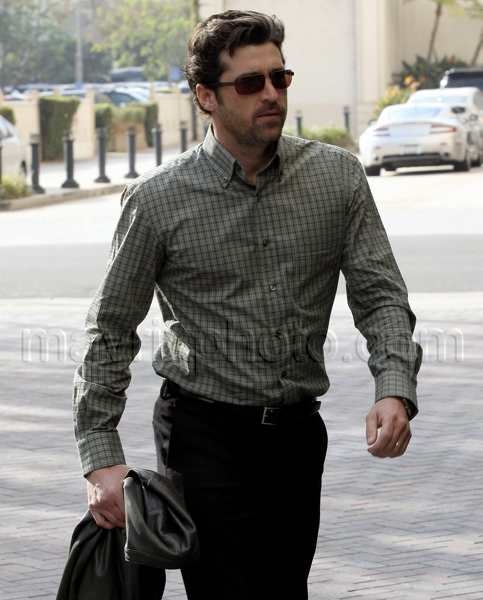 Patrick Dempsey, Will You Marry Me?
Very rarely do I get all woozy over celebrities. John Corbett has a special place in my heart, as does Lance Bass (though Lance is mostly for nostalgic purposes…I stopped getting overly excited about him once his People magazine cover hit the stands).
My all-time favorite, however, is Patrick Dempsey. He's got old-school Hollywood looks like Carey Grant, he likes to race cars and he's absolutely perfect. McDreamy, indeed. Plus, check out his hairline. A hairline like that doesn't come by too often. Even his sunglasses are sexy.
In short, he makes my heart go pitter-pat. Pitter-pat for Patrick Dempsey.