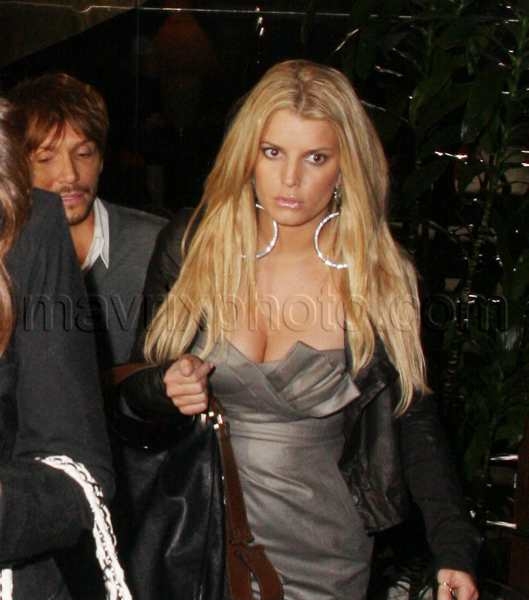 Jessica Simpson Loves Oversized Bags
Jessica Simpson and Ken Paves went to dinner at Madeos last night, and considering the fact that she had her hair stylist with her, you'd think her hair would be a little less scraggly.
I'm also not too sure about that outfit…it kind of looks a bit dated. I look at that dress with those earrings and that bag, and it screams 80s celebutante. I can't decide if that's a good thing or a bad thing, by the way. What do you think of her getup?