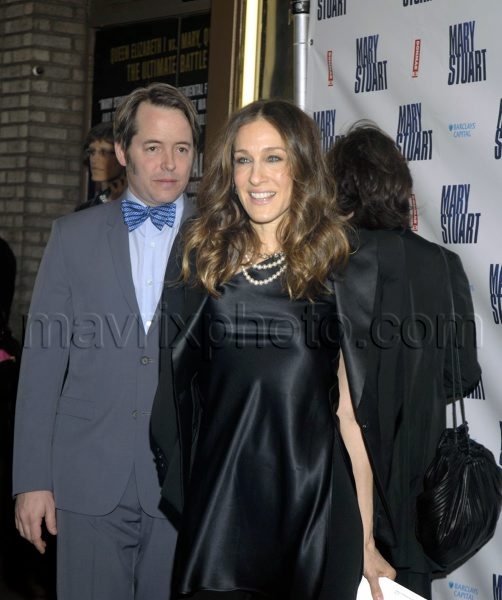 Pics from the Opening Night of Mary Stuart
Is it just me, or is Matthew Broderick giving Sarah Jessica Parker some sort of evil death stare in the main picture? It looks like he's straight up trying to burn holes in the back of her head! Of course, today is my birthday and I kick started my morning with a giant glass o' mimosa, so maybe it's just the booze talking. Anyway!
The happy couple went to the opening night of Mary Stuart at the Broadhurst Theatre in NYC yesterday. Christine Baranski and Kevin Spacey (who makes me swoon) were also there.