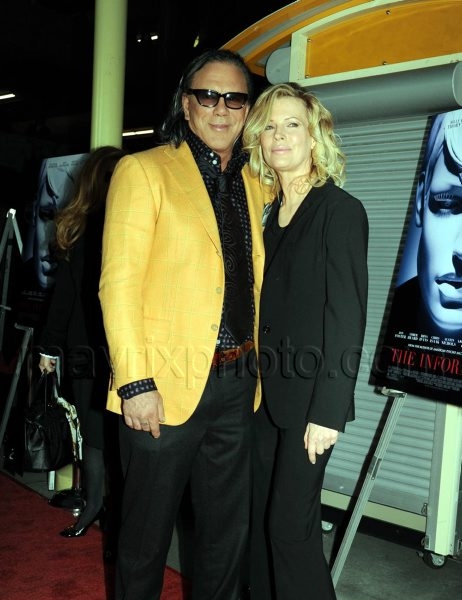 Pics from the Premiere of The Informers
Last night, Mickey Rourke and Kim Basinger hit up the premiere of The Informers at the Arclight Hollywood. It's weird, because I totally just read that book last month — I'm a pretty big Bret Easton Ellis fan. Still, I didn't know it was being made into a movie (or if I did, I forgot). So, I did a little Wiki search and this is what I found:
The movie stars Brad Renfro. It's the last movie he made before he passed away.
Ashley Olsen was originally cast in the film, but was replaced by Amber Christie
The book's vampire subplot is nowhere to be found in the movie
Chris Isaak IS Les Price!!! I friggin' LOVE me some Chris Isaak!
As I'm writing this post, I'm singing the Informer song from the 90s. You know, the lickey boom boom down one. I think I've been watching too many of those VH1 top 40 countdown shows.