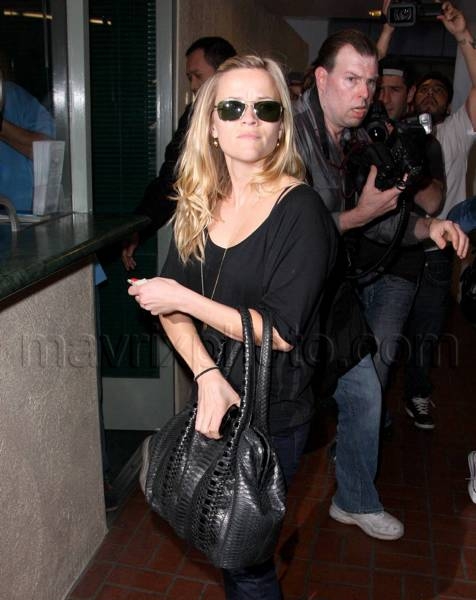 Reese Witherspoon Sans Makeup
Reese Witherspoon went to a medical building in Beverly Hills yesterday, and she did it without wearing makeup. I give celebrities who do that kind of thing a lot of credit. If I knew that my photo was going to be taken and splashed across magazine covers for everyone to see, you could be damn sure that I'd leave the house looking like Dita Von Teese every morning.
Well, maybe not exactly like Dita, but you get my point. Not Reese, though. She's so perfect, she can skip makeup altogether and still look decent. I was kind of expecting her to look like the Crypt Keeper's cousin or something, but she doesn't at all.
casual and seemingly makeup-free Reese Witherspoon pays a visit to a medical building in Beverly Hills. Reese, who arrived and left without boyfriend Jake Gyllenhaal, entered the building quickly and tried to cover her face as she headed back to her car. Los Angeles, CA. 1/12/09.