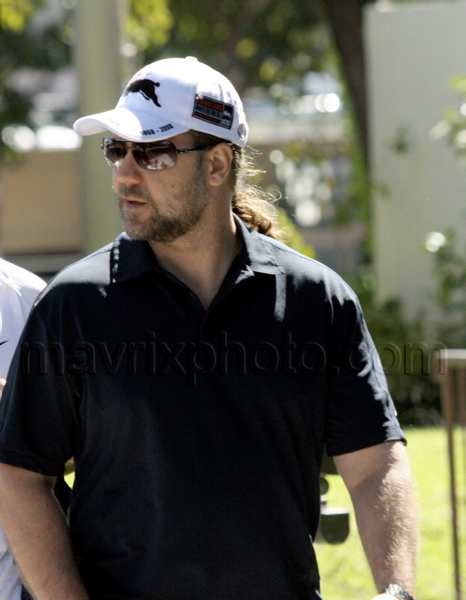 Russel Crowe, What've You Done to Yourself?
Body of Lies star Russel Crowe went for a stroll in Beverly Hills with friends the other day, and these pictures leave me speechless. Well, almost speechless.
Remember back in the Gladiator days, when Russel was the hottest thing going? He was like Gerard Butler (who, coincidentally, was seen snuggling up to Shanna Moakler, Travis Barker's ex, over the weekend)! Beautiful women instinctively flocked to him like the salmon swallows of Capistrano, and now he's all hairy, greasy and bloated. Russel, what happened? Get back to your hot self again, I miss the old you!