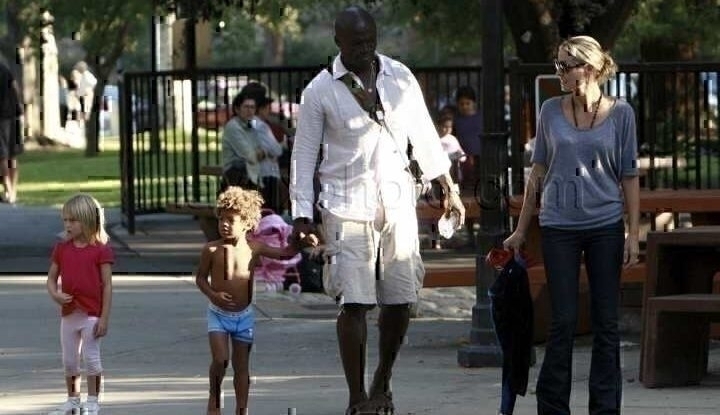 Seal and Heidi Klum Are Too Perfect for Words
First and foremost, I'd like to apologize for not posting as frequently over the last week. I went on a Caribbean vacation, and apparently they don't have the interwebz in the islands. They do, however, have millions of bugs (all of which seem to have bitten me). So, I've been eating fistfuls of Benadryl like they're Pez candies. Fortunately, around noon time I'll even that out with some of the duty-free booze I brought back with me. Pina coladas in Pittsburgh! Woo hoo! I'll be loopy all day, so let me know if I'm not making any sense here.
Back to the business at hand! Heidi Klum and Seal took their kids to the park in Beverly Hills yesterday, and these shots look like the pictures you find inside the frames at the store. I always feel bad throwing that picture away and putting in my own…they never look as good. It's also kind of refreshing to see that they go to regular public parks, just like everyone else.