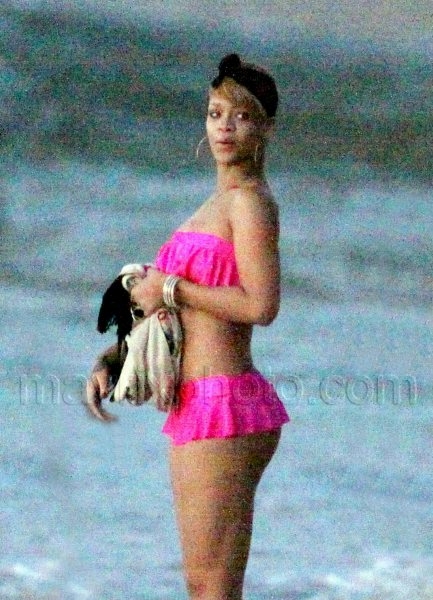 Rihanna Relaxes in Barbados
Rihanna spent the holidays in her homeland of Barbados, and yesterday our cameras caught her relaxing on the beach with her friends and family. If there's anyone who can wear the hell out of a hot pink bikini, it's Rihanna.
After spending time on the beach, everyone boarded a boat at sunset and headed off into the water. If things keep going the way they have been for Rihanna, she'll continue to dominate the charts well into the new decade!