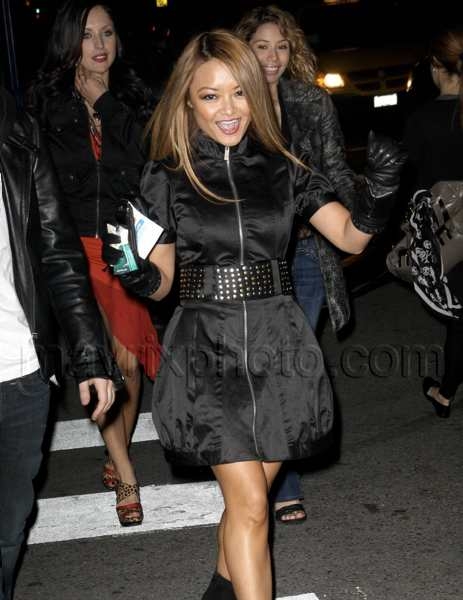 Tila Tequila Kisses A Girl
Tila Tequila was at Crown Bar with some mystery girl (or MG, as I like to call her) last night, but she left shortly after Courtnay Semel (her ex) walked in. Awkward!!!
As she was walking to her car, Tila decided to put on a show for the photographers by doing some little razzle-dazzle runway catwalk number. I don't know why she's raising her arm up in the air and flashing her Marlboro Menthols at us like that, but whatever. At this point nothing she does surprises me any more, and I'd much rather see a pack of cigarettes than a peace sign. A word of constructive criticism, though: next time I want to see more jazz hands!
Tila also made out with MG…the caption I saw said the the two were "passionately" kissing. These two kissing looks about as passionate as a stale bagel. Anyway, I included pics—my favorite is the one where you just see two different heads of hair.