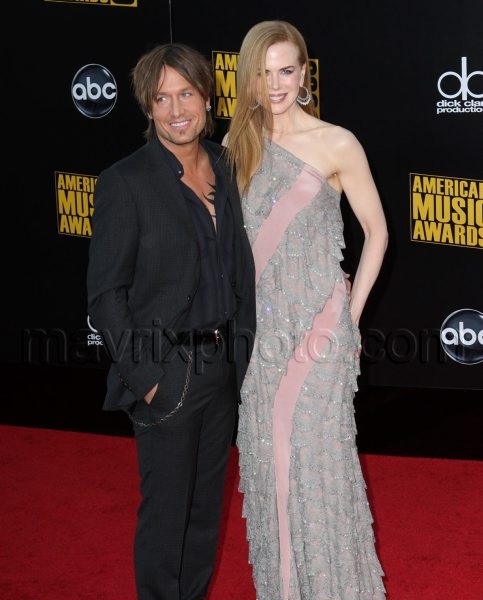 Snaps from the 2009 AMA Awards
The 2009 AMA Awards were held last night at the Nokia Theater in Los Angeles, and everyone who is anyone was there. Nicole Kidman, Keith Urban, Shakira, Rihanna, Fergie, Carrie Underwood, the Black Eyed Peas, Alicia Keys, Mary J. Blige, Kristen Bell…the list goes on and on!
Although everyone looked fab on the red carpet, the star of the night was Nicole Kidman. That dress makes her body look so long and sleek, it's ridiculous!