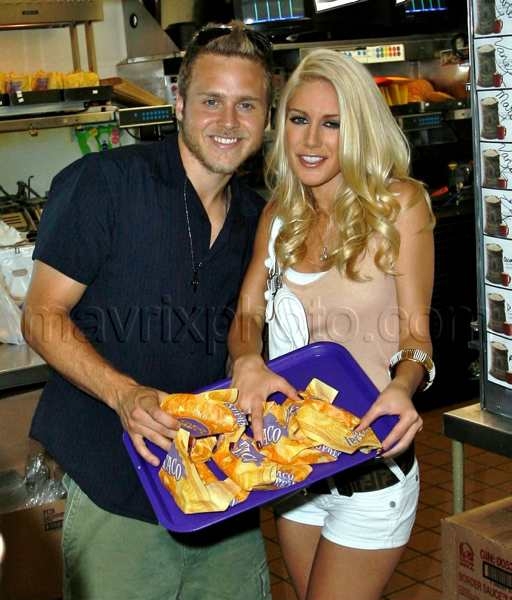 Spencer and Heidi at Taco Bell
Spencer Pratt and Heidi Montag will literally pose anywhere. From having a picnic in the park to staging photo ops on Mother's Day, I've seen them do just about everything. Now, I'm seeing them at Taco Bell. Quick, somebody please put me out of my misery!
On the bright side, this time they're at least raising awareness for a good cause: the World Food Program. At the end of the day, Taco Bell cut a $10,000 check to the program in their names. I actually am a donor to the WFP, and have been for quite some time. They're one of the highest rated charities around, and they've managed to feed thousands of children for as little as 25 cents per meal. For more information, or to donate, click here.