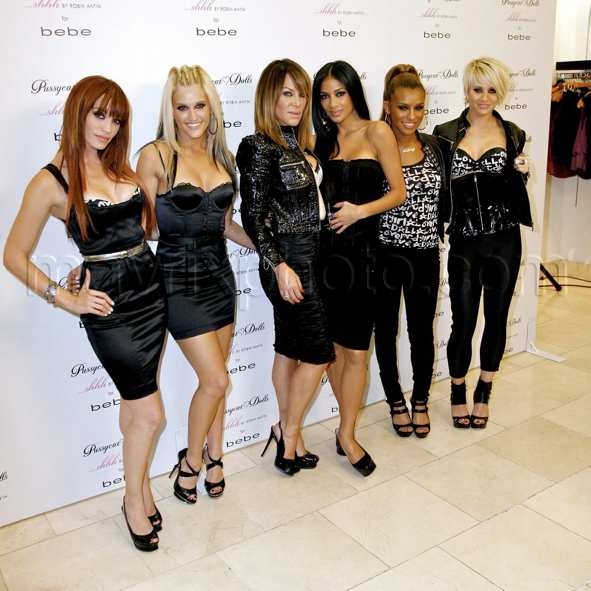 The PCD Launch Their Own Line of Lingerie!
The steamiest party of the year was last night, as the Pussycat Dolls launched their own line of lingerie (called Pussycat Dolls…Shhh). All of the ladies came out to celebrate…and in some cases, strip down and flaunt their sexy designs.
The lingerie line has a nautical theme, also featuring animal prints, rock 'n' roll styles and frills. It's only available at BeBe stores.