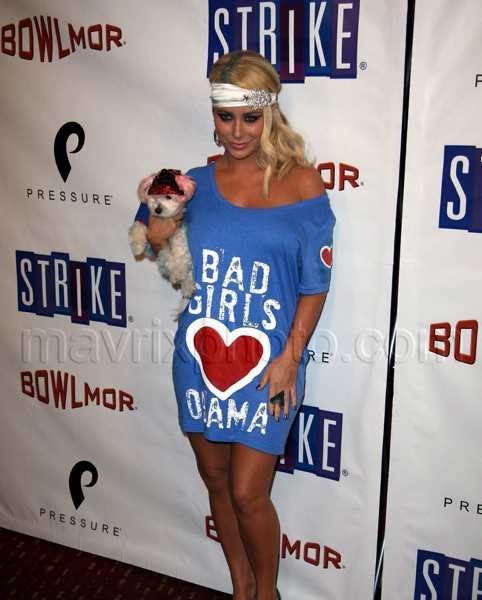 The Stars Come Out For BowlMor
From Michael Phelps to Benji Madden, all the Hollywood hotties were out for the 70th anniversary of BowlMor lanes in New York. The duo hosted the event, which was attended by Aubrey O'Day and her tee shirt/dress ensemble.
I don't get it. It's a bowling party…would it have been so bad just to wear jeans and a regular-sized Obama tee shirt? Why did she have to wear it as a dress? If anything, that's probably scaring people away from Obama!