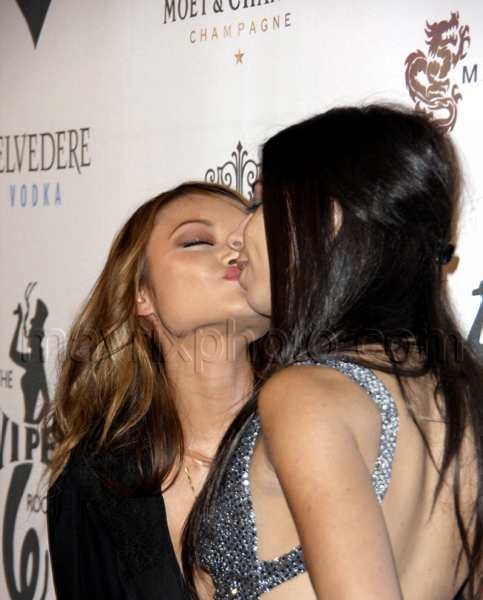 Tila Tequila and Courtenay Semel
Tila Tequila and Courtenay Semel (I'm constantly typing out Courtney, then deleting and retyping Courtenay. I hate that.) went to the Viper Room the other night for the PCD Lounge opening I was talking about yesterday. The two kissed on the red carpet, as pictured above.
I have to tell you, I've been more passionate about a bowl of tepid Cream of Wheat than these two seem to be about each other. That kiss is pathetic! Quick, somebody get Patrick Dempsey in here and I'll show everyone how it's done.
In Tila Tequila/Courtenay Semel relationship news, I can't keep up with these two. One day, they're together. The next, the two are broken up and Tila's kissing some strange chick in front of the Mavrix cameras. Now, I guess they're back together again.