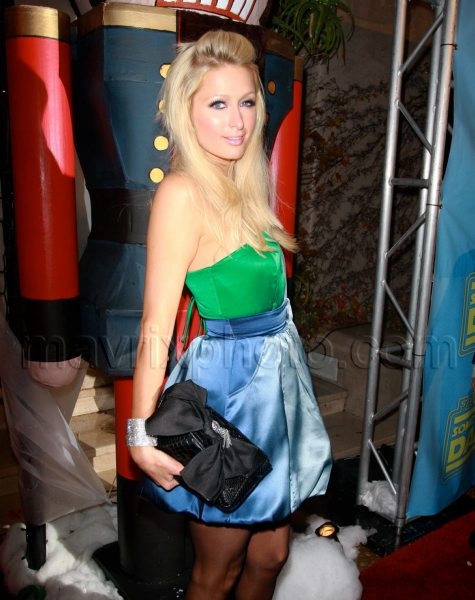 Who Knew Paris Hilton is a Family Guy Fan?
Not only is Paris Hilton drop dead gorgeous, but she's also got a great sense of humor!
Last night, Paris Hilton attended Seth MacFarlane's Winter Wonderland, which celebrated the Blu-Ray and DVD launch of Family Guys: Something, Something, Something Dark Side in Beverly Hills. And her dress is PERFECT! She kind of looks like Alice from Alice in Wonderland, but it totally works for this event.
Of course, Paris wasn't the only big star there. Alyssa Milano and Zach Braff were also there and looking hot!