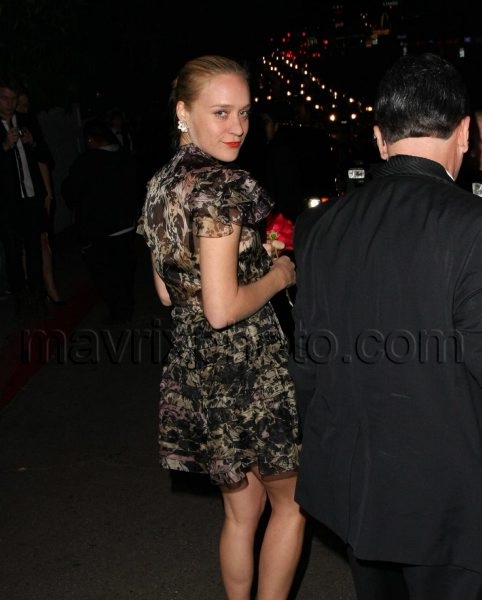 Chloe Sevigny is InStyle
How do you like those crazy wordplay skills? Do celebrity bloggers get Pulitzers?
Our cameras caught up with Chloe Sevigny at the InStyle Magazine party at the Chateau Marmont Hotel last night in Los Angeles. It figures she would be there, she's a total style icon — a lot of people think she's right up there with Dita Von Teese.
Dita might not have been in attendance last night, but lots of other celebs were. Jane Fonda, Chase Crawford, Elizabeth Banks, Dana Delaney and Zachary Levi were all there and looking faaabulous.