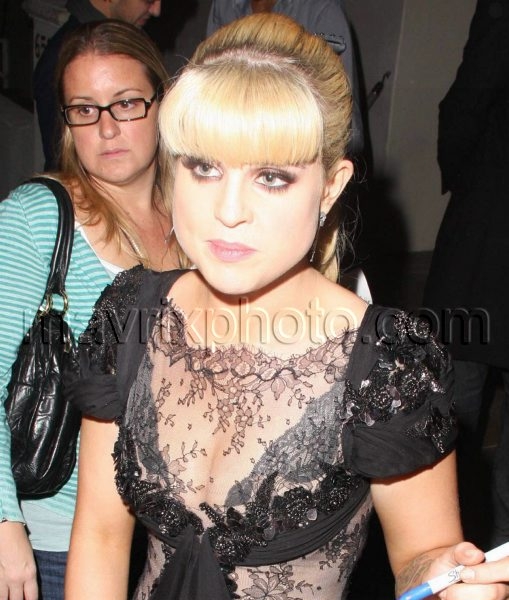 Dancing Past And Present
Kelly Osbourne wore a stunning black and nude colored lace dress at Boulevard 3 to celebrate the 200th episode of ABC's "Dancing with the Stars".
The event which saw past contestants alongside current dancers proves the tv show is still a hit with fans.
Kelly, who started loosing weight from all the energetic dance routines on the show, still looks amazing.
PS…..I want that dress!