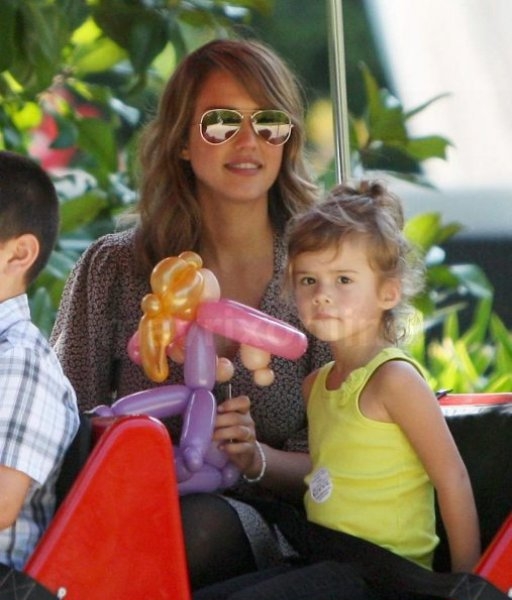 Jessica Alba Just Had A Baby A Month Ago (But Somehow Looks Like This)
It was only a month ago that Jessica Alba gave birth to her second daughter, Haven Garner, but she was running around Beverly Hills looking absolutely fabulous yesterday — you'd never guess she just had a baby. I don't know who her personal trainer is, but he deserves a raise and a kick ass Christmas bonus. And Cash Warren ain't looking to shabby, either.
The whole Alba clan was out for a birthday party (including three-year-old Honor), which included train riding, face painting and cupcake eating. I'm guessing Jess passed on that last activity.