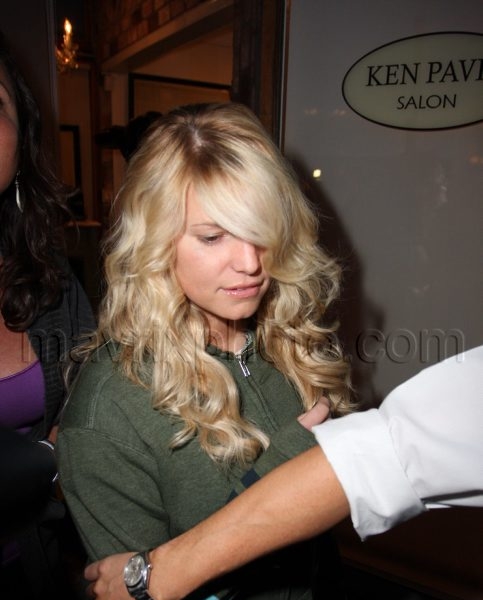 Jessica Simpson Has A New 'Do
Jessica Simpson spent some time in Ken Paves' salon in Beverly Hills yesterday, and she left sporting a new curly hairstyle. It looks less perm-ey than curling iron-ey, which is great news for us girls. The last thing we need is for perms to be made socially acceptable again — trust. My hair strands would cry, then pack their bags and head for the nearest shower drain (like they did in 1995).
The wavy chic look works for Jessica, though. If I didn't know that it takes an hour or so to achieve that look, I'd suggest she wear her hair like that every day!