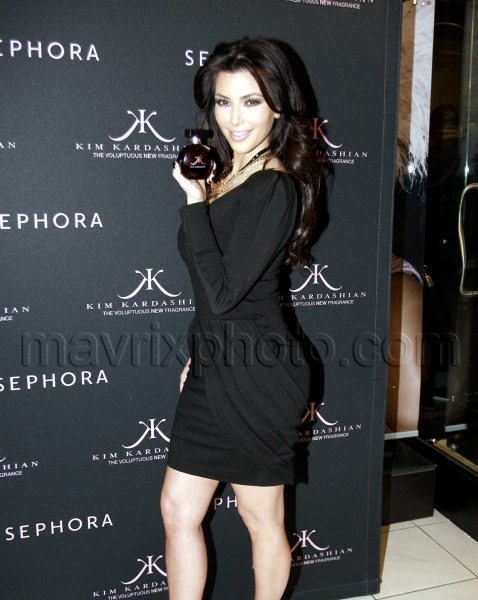 Kim Kardashian Launches her Fragrance
If you're a fan of Keeping Up with the Kardashians, you know that Kim Kardashian has been working on her own signature fragrance for quite a while now. Yesterday, she finally got to debut her scent at the Sephora in Los Angeles, which must've been a really exciting event for her. She asked her fans who was coming to see her on her website and one dedicated fan replied saying that they had been there since 6am!
In semi-related news, does she look like her mother in these pictures or what?!