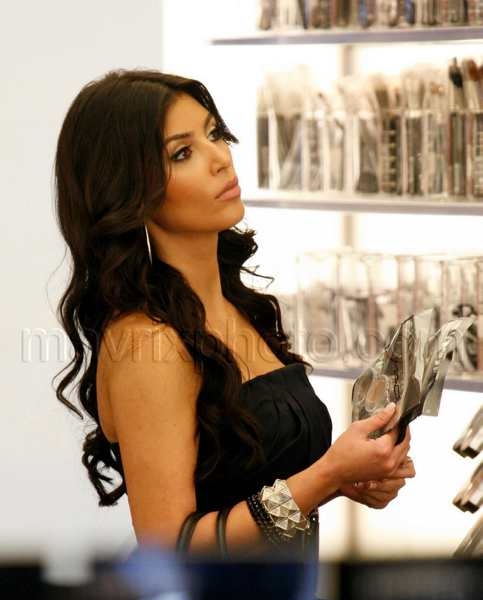 Kim Kardashian Loves Makeup
First of all, my condolences go out to everyone who has money in the stock market and was planning to retire soon. I just checked on my stocks and almost started crying. It's going to take an awful lot of Maker's Mark to make me feel better. Right about now, I wish I were Shauna Sand.
While I'm busy counting my pennies, trying to come up with enough cash to buy some cat food, Kim Kardashian is probably applying hundreds of dollars worth of Mac makeup. She went to the Mac store on Robertson Blvd. yesterday and picked up some new stuff. Don't ask me about the outfit, because I don't know what to make of it. I kind of like it, but I kind of hate it, too. I'm conflicted!
Mac makeup is way too expensive for me. If I were to put that on my skin, my face wouldn't know what to do with itself. I tend to go the low quality route and hit up the Wet 'N Wild counter more than anything else…at 99 cents each, I can buy all the makeup I want!