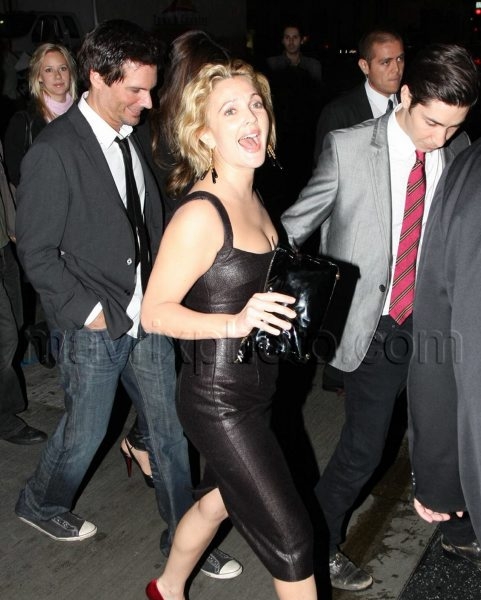 Snaps from the Whip It Red Carpet Premiere
Last night Graumann's Chinese Theare played host to the red carpet premiere of Whip It, and some of my favorite people were there to celebrate. Drew Barrymore was there with the Mac dude Justin Long, and sister friend brought her A-Game. How hot does she look in that dress? And I swear, her face looks the same is it did back in 1995. Seriously, watch Scream. She really hasn't changed at all, and that was almost 15 years ago (wow, that makes me feel old). Absolute perfection, from head to toe — especially the shoes.
Of course, the hottest person on the red carpet is walking right behind Drew, to the left a little bit. It's LEN WISEMAN! He was there with his wife, Kate Beckinsale, but I'll overlook that info for now in order to focus on his hotness. He's freaking adorable — check out his shoes!
Speaking of shoes, WTF is Justin Long wearing on his feet? Did he steal those from a homeless man on the way over to the event? Is the dirty/scuffed look "in" this season? Because if so, I never got the memo.